All our firewood is well seasoned.
We offer free, friendly delivery to Upper Hutt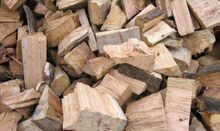 Single Wood
From $120 m3
Pine $120 m3
Macrocarpa $200 m3
Gum $230 m3 - OUT OF STOCK
Crate of Manuka $280 - OUT OF STOCK
ORDER NOW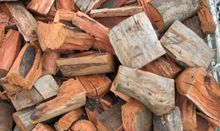 Mixed Wood
From $160 m3
Pine/Gum $175 m3 - GUM OUT OF STOCK
Pine/Macrocarpa $160 m3
Macrocarpa/Gum $215 m3 - GUM OUT OF STOCK
Macrocarpa/Manuka $250 m3 - MANUKA OUT OF STOCK
Gum/Manuka $265 m3 - GUM AND MANUKA OUT OF STOCK
ORDER NOW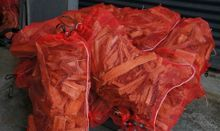 Bagged Wood
From $15 per bag
Pine $12 per bag
Gum $18 per bag - OUT OF STOCK
Macrocarpa $15 per bag
Manuka/Kanuka $20 per bag - OUT OF STOCK
Kindling $15 per bag
Pine Cones $10 per bag - OUT OF STOCK
Talk to us about wholesale prices for more than one bag
ORDER NOW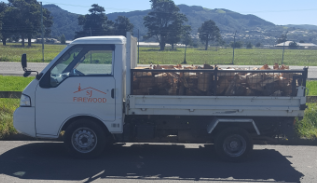 Delivery Charges
Upper Hutt FREE
Stokes Valley / Lower Hutt $20
South Lower Hutt $30
Outside Wellington Area e.g. Kapiti or Wairarapa $50
Minimum order of 2 cube for outside Upper Hutt Area
Minimum order of 5 cube for outside Wellington Area
Next day orders must be received and paid for by 4:00 p.m. the day before Mon-Fri.
Please note our drivers do not carry money with them so exact change is needed when paying COD.
Bank Account No: 38-9018-0440769-00
Please note firewood will not be delivered until funds have been cleared in our bank account or other arrangements have been made.
We accept cash on delivery, internet banking transfers and welcome WINZ quotes.
Flexible Payment Options
Take advantage of our Laybuy now deliver later service
We are happy to receive a regular payment or automatic payment for your future firewood deliveries. Spread out the payments to make your winter warmth affordable.  A non-refundable administration fee of $20 will be applied to all Laybuy payments.
Email us to set up a Laybuy purchase or contact us to discuss your options
Custom Firewood Lengths
Do you have an extra large or extra small fire?
With our automated wood processor imported from the USA we can cater for very short or very long logs to suit your needs. Simply specify a set length when you order from 250mm upwards and we will cut the wood to this length at NO EXTRA CHARGE.